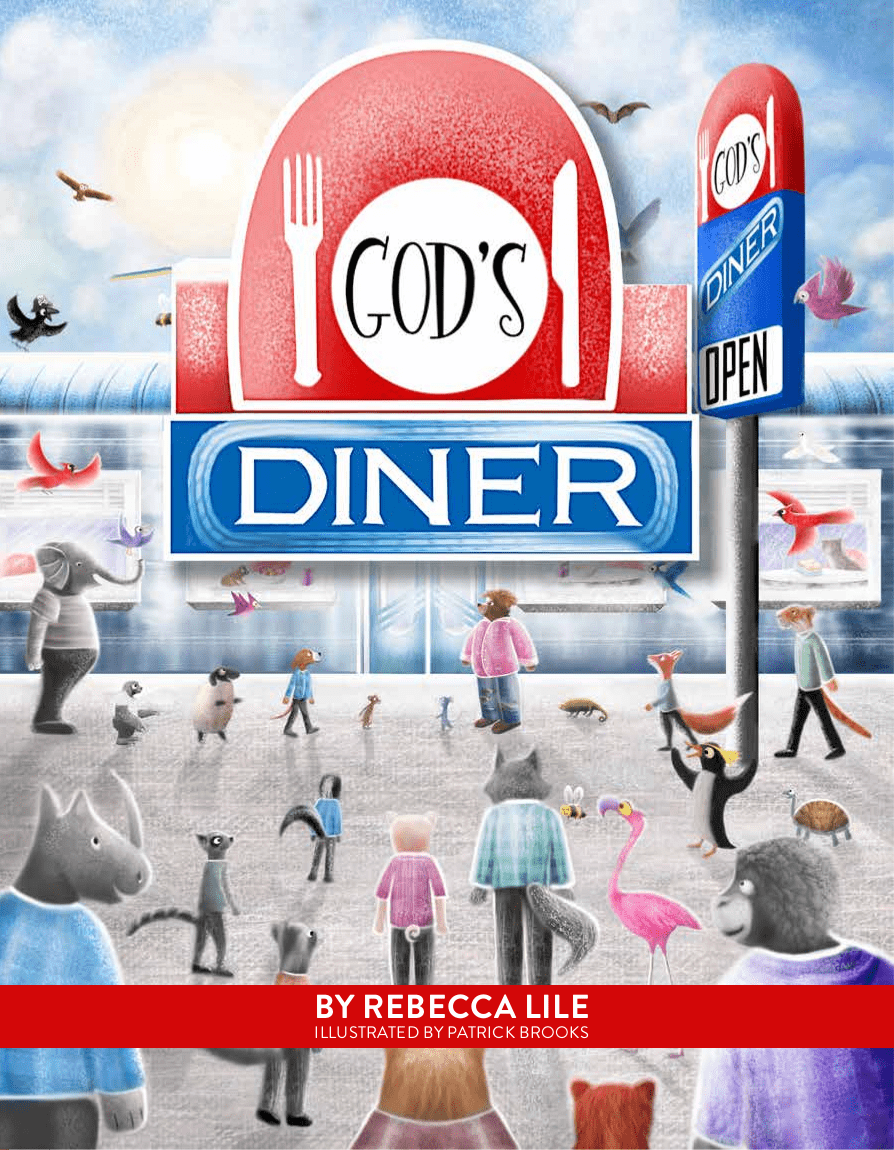 God's Diner
Children's book, 2018
This delightful story, for ages 4-8, shares a gentle, yet powerful message about what it means to be fully accepted and loved by God.
When God's Diner opens, a parade of creatures come to the door, each with their own doubts about whether they will be welcome.
Is Bessie the Bear dressed right? Does Bob Beagle have enough money? Are the Bluejays the right color?
Graciously, God welcomes them all. But when Pug, the Grouch Face, shows up, they all quietly wonder if God will serve even him?
Children will soon discover that God's Diner is no ordinary diner.
---
---
God's Diner Curriculum
Curriculum, 2018
Three complete lessons for grades K-3.
Based on God's Diner, this all inclusive resource includes games, activities, Bible lessons and more---all combined to guide children to an understanding of the very nature of God; a God who invites us, welcomes us, and loves us, no matter who we are.
The lessons can be used individually or as a 3 part series. Lesson three focuses on communion and can be used in many creative ways.
About This Curriculum:
Perfect for kids ages 4-12 // K-3rd/4th
3 weeks of lesson plans, each able to stand alone
Can be downloaded Instantly
Contains Active-learning Activities
Engaging and Interactive Bible verses and stories
Life Learning Applications
Take home sheets
Each Lesson Includes:
Opening activity
Memory Verse(s)
Discussion on selected Bible text
Unique coloring sheets from God's Diner
Hands-On activity to reinforce the weekly theme
PrayAction
A reproducible take home sheet for parents to use to during the week
'No longer was color or status or size a way to divide us when seen through God's eyes.'
GOD'S DINER